Back in July I heard
MommyCon
would be visiting Philadelphia October 4-5 and decided I had to go. I couldn't pass up the chance to hang out with hundreds of like minds and get to meet some amazing people. I talked to Hubby and instead of dipping into our practically non-existent saving I sold some diapers to pay for my VIP ticket, no regrets.
The VIP ticket not only gave me extra goodies in my gift bag but is also included a brand new
Beco Soleil
(which alone retails for more then the cost of the ticket) and an extra day with Jessica Martin-Weber of
The Leaky Boob
, Bunmi Laditan of
The Honest Toddler
and Jamie Grayson of
Baby Guy NYC
.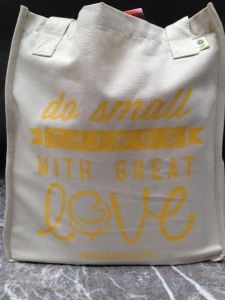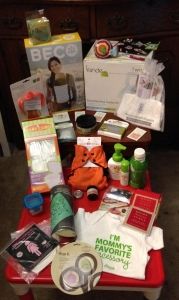 I brought Monster with me on Saturday for VIP day, we both had a blast. While Monster was not into being personally fitted for our new Beco, he did enjoy playing with the other kids and running around the Convention Center. I'll say this, my child is not going to have a problem making friends when he gets older. The seminar room was filled with tunnels and playhouses in the back for Moms like me who brought toddlers along for the day, all of the kids seemed to enjoy it (they did not however like the few kids who played a bit too rough and were jumping on top of the tunnels while others were inside). The play area was nice because it allowed me to half listen to the speakers. We all cried with Jessica, laughed with Bunmi and learned about baby gear that I will never be able to afford with Jamie. As an added bonus, all of the speakers had giveaways.
Our Mommy/Monster day could not have gone any better. Monster had his first Patco train ride and walk through Center City Philadelphia. I of course felt right at home, it felt good but weird to be there for fun and not for work. I watched my son smoothly interact with other kids all in an unfamiliar place, he never fails to amaze me. We had an indoor picnic in the hallway, sharing everything and pointed out colors, shapes and and counted our snacks. He rested his head on my shoulder while Jamie Grayson answered countless questions and gave away more gift bags and baby gear. Monster was asleep in the stroller before we were even walked 2 blocks back to the train station; I'm sure the fact that he missed his nap also had something to do with that. Definitely a day to remember.
On Sunday, general admission day, I went solo. My boys had a Daddy/Monster day watching the Eagles game while this Mama got a day to herself. I was up bright and early to catch the train, I was determined to make the 9:30 AM Cloth Diapers 101 seminar with
Jennifer Labit
of
Cotton Babies
. It was interesting to hear how her company started...from nothing. She could not even afford to buy diapers and groceries for her family and used her last $100.00 to start her business; she is an inspiration and gives me hope. I'm sure she did the same for others who were there.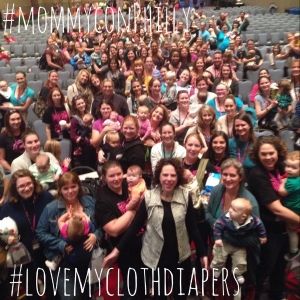 I was a bit disappointed in the layout and schedule of seminars; I missed some speakers I wanted to see due to lack of organization. Seminars were in at least 3 different areas and there was no "Master List" of where and when seminars were being held; I only made it to the ones in the main room. Something I would have liked to see was someone to talk about raising a baby/toddler on a budget; after all, most people start out being crunchy to save money.
Most vendors had samples to give out and sales on their products. I stopped to learn about every vendor there, big and small. I was very happy to see my local cloth diaper/child consignment store
The Nesting House
had a booth. There were not as many vendors as I expected but there was certainly a little bit of everything. I'm happy to say I only bought 1 thing, my first
AppleCheeks
pocket diaper in the limited addition color Trick or Cheeks from
FiggyFuzz Baby Boutique
. I would have bought Boo also but they were sold out. All attendees also walked away with a free
Kiinde
Twist Starter set; a breastfeeding collection, storage and feeding kit. No more passing pumped milk from bottle to pouch and back to bottle anymore!
I spoiled myself a bit and went over to Reading Terminal Market for lunch, I had a pulled pork sandwich from DiNiC's... Delicious! Carrying everything around the market and back to the train was not easy, thank goodness I brought reusable bags with me to carry everything. My only regret from the weekend was that I did not take enough pictures, huge blogger fail. I was just so overwhelmed with everything else that I forgot, I did get some but most of them were of Monster playing. MommyCon posted photos of there own, Monster and I were in quite a few of them, mostly of us attempting to be fitted for our Beco. It was a wonderful weekend, I met some amazing women and I am looking forward to attending next year.